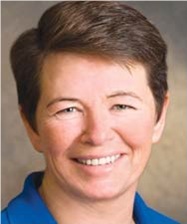 Norma J. Hope
Certified Therapist / Owner
Cleanse Works / Life Synergy Inc
"When I started cleansing in 1997 for the first time with Colon Hydrotherapy, it quite simply changed my life".
My occupation then of being an independent insurance adjuster for 21 years no longer fit who I had uncovered after doing those first consecutive sessions. I no longer suffered from Irritable Bowel Syndrome, Chronic Fatigue, Back Pain or Headaches. It was the very beginning of discovering the real me under all the layers of toxins, stress and prior emotional trauma.
And that motivated me to become a Certified Colon Hydrotherapist and then become certified in other therapies. Life Synergy Inc – Cleanse Works began in early 1999.  My mission was and will always be "Promoting Health from Within".  Lymph Drainage Therapy gently cleanses at a cellular level but also awakened in me as well as my clients a gentleness of spirit and a way of just "being" that stress makes us lose touch with.  Biofeedback Stress Reduction Therapy told me where my stressors as it does for clients then it reduces, balances and clears emotional, physical, mental and spiritual stress and its reactivity so you feel less burdened, less stressed thereby less reactive.  It allows you to access this inner "knowing" we each have as it did for me. And then you just know what is right for you and what is not effortlessly.
The therapies that improved me and my life are the ones I became certified in: Colon Hydrotherapy, Biofeedback Stress Reduction, Lymph Drainage Therapy, Lymph Detoxification, Life Coaching and GForm Microcurrent Therapies: Fat Cell Reduction and Core Strengthening.   Also, Heart Rate Variability Testing to see what is working for you and what is not, NeuroAcoustic Sound Therapy, Thought Field Therapy, Body Wisdom TFT and I started Health classes for Raw Food, Shamanic Dance, Body Wisdom TFT and more . . .
Only you can know what is right for you in your life. Helping you, coaching you in the best ways to access your inner "knowing", will allow YOU to know – to choose, to move forward in your life with purpose but more importantly, with joy and presence.
Feel free to contact me at:
Phone: (780) 477-1100
Email: Info@LifeSynergyInc.ca
Toxins = Disease
How To Reduce Toxins From Your Life With A Few Simple Steps.  Get My FREE Report Now.

We value your privacy and would never spam you
Call Us At (780) 477-1100
Promoting Health from Within since 1999
Edmonton, AB, Canada and Surrounding Area
Norma J. Hope