Call or email our office for information and scheduling appointments. Our hours of business are flexible and do vary including some weekends.  We are closed on Sundays and Mondays. Confidentiality is assured. By appointment only.
Phone: (780) 477-1100
Email: Info@LifeSynergyInc.ca
Address: 13803 - 90 Street, Edmonton, AB, T5E 3N2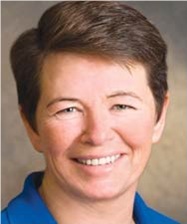 Norma J. Hope
Certified Therapist / Owner
Cleanse Works / Life Synergy Inc
"When I started cleansing, it quite simply changed my life. I no longer suffer from Irritable Bowel Syndrome, Chronic Fatigue, Back Pain or Headaches. And I love what I do!"
Norma J. Hope is a Holistic Health Practitioner with a specific focus on cleansing, detoxification and stress reduction since 1999. She also assists in teaching Lymph Drainage Therapy with the Upledger Institute.
Certified Colon Hydrotherapist
National Board Certified Colon Hydrotherapist
Certified Biofeedback Specialist
Certified Lymph Therapist
Certified Gform Microcurrent Therapist
Certified Life Coach
Certified Thought Field Therapist
Vital Scan Heart Rate Variability Therapist
Certified NeuroAcoustic Sound Therapist
Integrative Body Psychotherapy for Body Workers
Norma has had her own health battles with Irritable Bowel Syndrome (IBS) or Spastic Colon, Constipation, Chronic Pain and Adrenal Fatigue. Her own healing utilizing Colon Hydrotherapy in 1997 was dramatic and is the reason she became a Colon Hydrotherapist and Holistic Health Practitioner. The therapies which profoundly changed her life for the better, are the therapies she became certified in for her clients own best good health.
Toxins = Disease
How To Reduce Toxins From Your Life With A Few Simple Steps.  Get My FREE Report Now.

We value your privacy and would never spam you
Call Us At (780) 477-1100
Promoting Health from Within since 1999
Edmonton, AB, Canada and Surrounding Area
Norma J. Hope